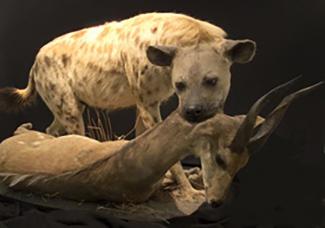 Georgia Museum of Natural History
The Georgia Museum of Natural History Gallery will host a new exhibit on Saturday, 28th of January 2012, from 10am to 3pm, entitled "Leopards, Hyenas, and Bears - Oh My!". 
Have you ever wanted to get really close to a leopard, grizzly bear, or Cape buffalo? This new exhibit examines predators and prey from around the world, highlighting specimens from the newly acquired Collins collection. 
After opening day, the exhibit will be open Monday-Friday (10am - 4pm) and Saturday (12-3pm). 
This event is free and open to the public.
Museum location and parking. There are no parking fees during this event.
For questions, please contact the Georgia Museum of Natural History (706-542-1663 or email:  musinfo@uga.edu).